Understand your benefit plan
A meeting with Ensure guarantees that you will understand your pension. Your pension adviser in Ensure goes through all your terms and conditions and makes sure these are easily understandable for you as the client.
We ensure you that you are informed of all your choices in terms of coverage, conditions, and options. For us, the most important thing is that you feel completely informed at all times and understand the content of your pension. We equip you to be able to make the right choices, whether it involves an investment portfolio, insurance coverage, or costs.
100% free pension
advising
Most people are not well-informed when it comes to their benefit plan, and so it is our primary task to make you informed and provide you with a complete picture, regardless of whether or not you choose to become a client.
Our advising is 100% free and non-binding. Nine out of ten people we speak with choose to work with us. The other 20% simply receive free advising on their pension without becoming a client – and this may be due to the fact that they either already have acceptable terms at present or they need other solutions that cannot be supplied by a pension provider.
We have more than 12,000 clients
When companies negotiate prices on employee benefit plans, having a large number of employees is a major advantage. Large companies typically get the best prices, and smaller companies and private individuals consequently pay a much higher price. Naturally, this is unfair to smaller businesses.
We can turn this around, however, – we negotiate with the various insurance providers on the market on behalf of thousands of clients, and consequently obtain prices for our clients that are far lower than if they were to go out and negotiate with the providers on their own. Ultimately this will be to your benefit, the more money you save on your pension, the more savings you accumulate, and the more money you will have when you retire.
As we have gained more and more clients, we continue to negotiate with the providers to be able to ensure the most competitive prices on the market.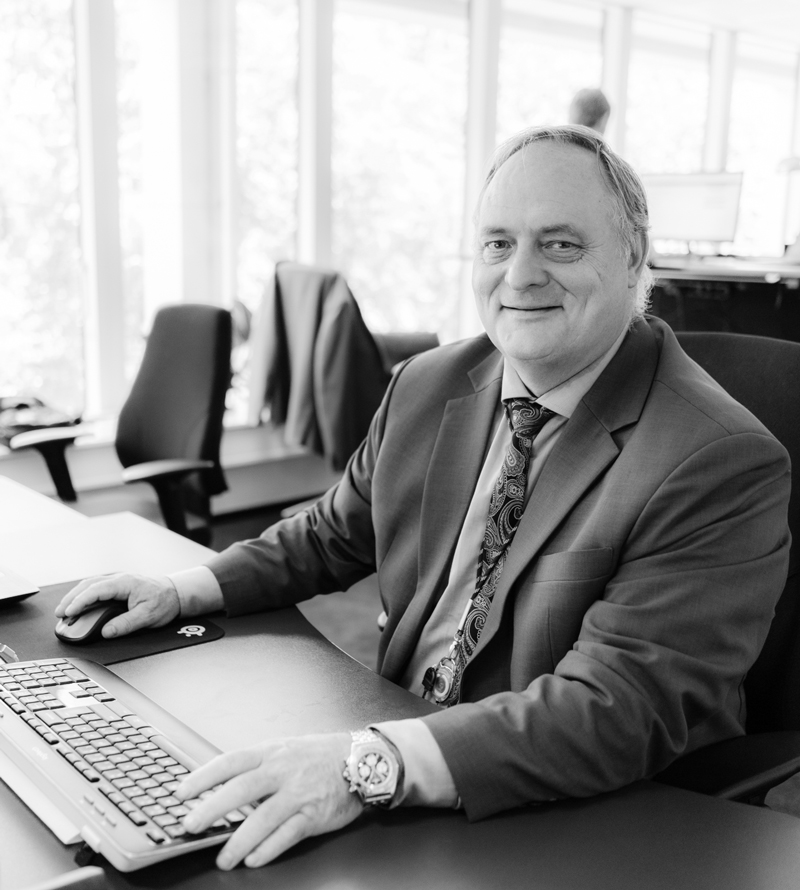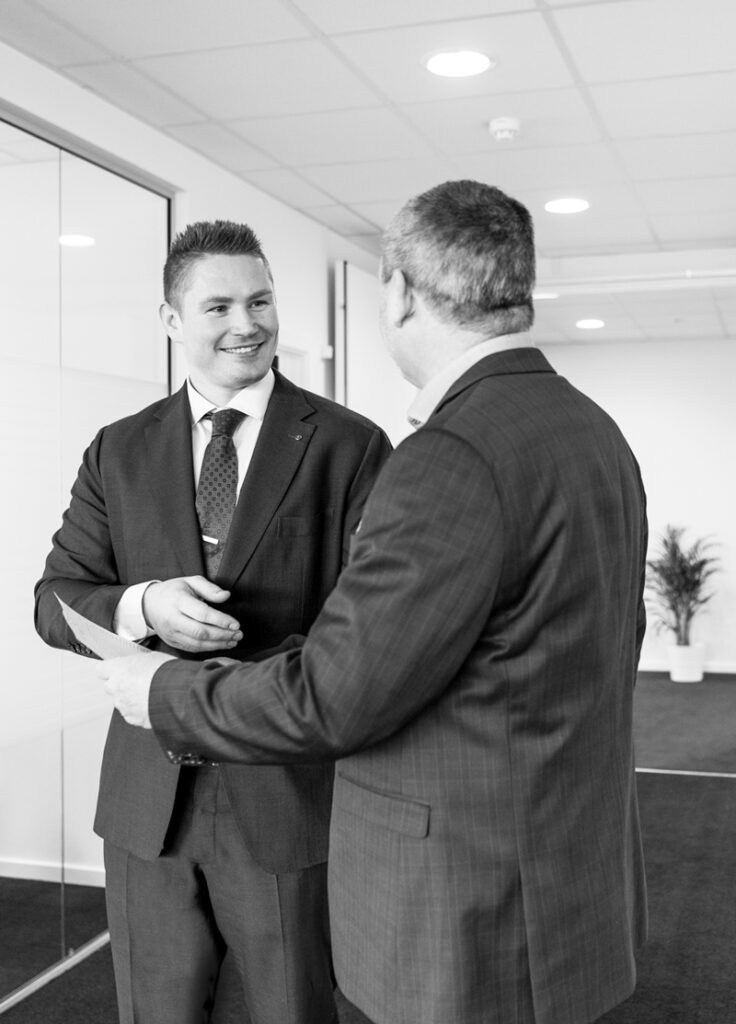 We are working for you
We are on your side of the table when negotiating your pension with providers. Many companies typically have their own interests to serve, and they usually seek whatever solution is best for them – and not always the one that is best for you as a client.
We don't look only at standard solutions, but also provide you an overview of all the options and solutions available. Often we can secure substantial sums and provide you a better return by correctly packaging your investments.
Ensure offers unbiased pension advising. This means we are working on your behalf and ensure that you will receive the best terms. If you are seeking pension advising that is unbiased and constructive yet simple to comprehend, look no further than an Ensure Pension broker.
We work with all pension providers
Som kunde hos Ensure får du adgang til alle As an Ensure client you have access to all pension providers and their products. This means we can offer you extensive advising and continuously ensure that you have the best solution on the market. Pension providers often change their pricing and terms, making it important to have a broker that takes proactive steps and monitors developments in the market. We are not bound to any single provider and can therefore negotiate with all pension providers on the market.
Transparency – fixed fees for administration
At Ensure your management fees will always be fixed. This is a clear advantage since the vast majority of clients pay a percentage of their entire pension savings. This means that as savings go up, so do the costs. It may not seem expensive at first, but it doesn't take many years before the pension reaches a certain size that costs more, due to both continuous contributions and interest on savings.
We charge a fixed price for our advising, regardless of your choice of benefit plan or provider. You are thereby guaranteed completely impartial advising without any hidden financial interests.
We pass all our discounts on to clients and receive no form of kickback commission from the pension providers. You can therefore be sure that Ensure will always find the best solution for you as a client.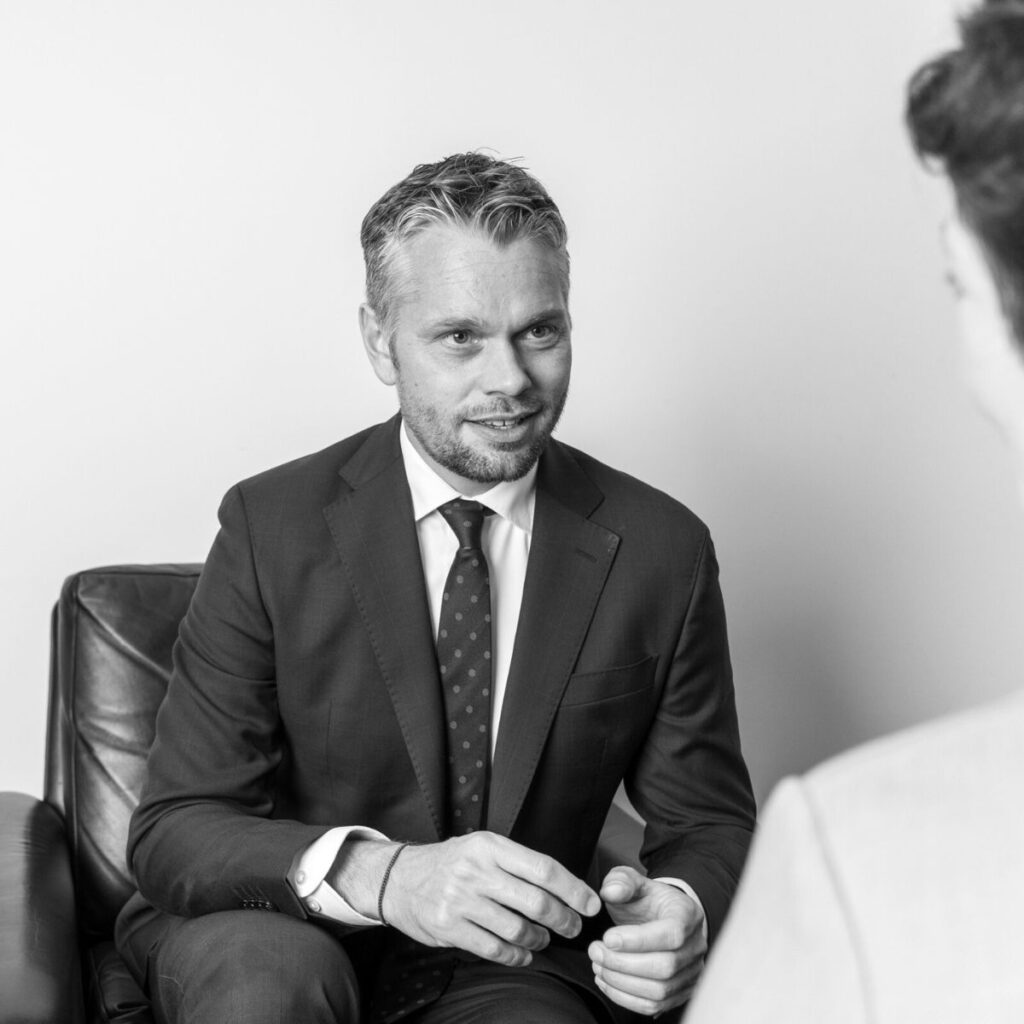 Want to know more?
If you would like to find out more about how Ensure can help you find the best solution on the pension market, please contact us by telephone + 45 51 95 50 00 or email us at privat@ensure.dk.
Your meeting or conversation with us is completely free of charge and non-binding. 
Make better use of your time
Our surveys reveal that only 2% of Danes regularly review their benefit plan. By working with us, we ensure continual control over your pension and make sure that your pension solution is kept up to date year after year. You therefore avoid having to delve into relatively complicated matters that often end up being given lower priority in the midst of a busy everyday.
At Ensure Pension we believe that people should do what they're good at, so why not let us manage your benefit plan so you can do whatever it is that you are best at? Ensure keeps a constant eye on your benefit plan tender process, so you have peace of mind, and we offer continual advising to meet your needs.
Our uniquepension calculator
It can be challenging to ascertain what your money is going to, and it can be even more difficult in such a case to decide what to do going forward.
At Ensure we use our unique pension calculator for every client meeting. It compares all figures from the pension providers and accounts for all costs – investment costs, insurance rates, brokerage fees and administration costs.
In this meeting we will give you a complete overview of all collective costs, which we compare to all the other pension agreements. This means that you will receive a complete overview of your options and your present and future costs. By identifying all the numbers and factoring them in, you will receive the most optimal basis for comparison every time.
At Ensure our advisers will assist you in changing your agreements if this would prove to be beneficial. Our pension calculator compares all products on the entire pension market, and we work with you to hand pick the best solution.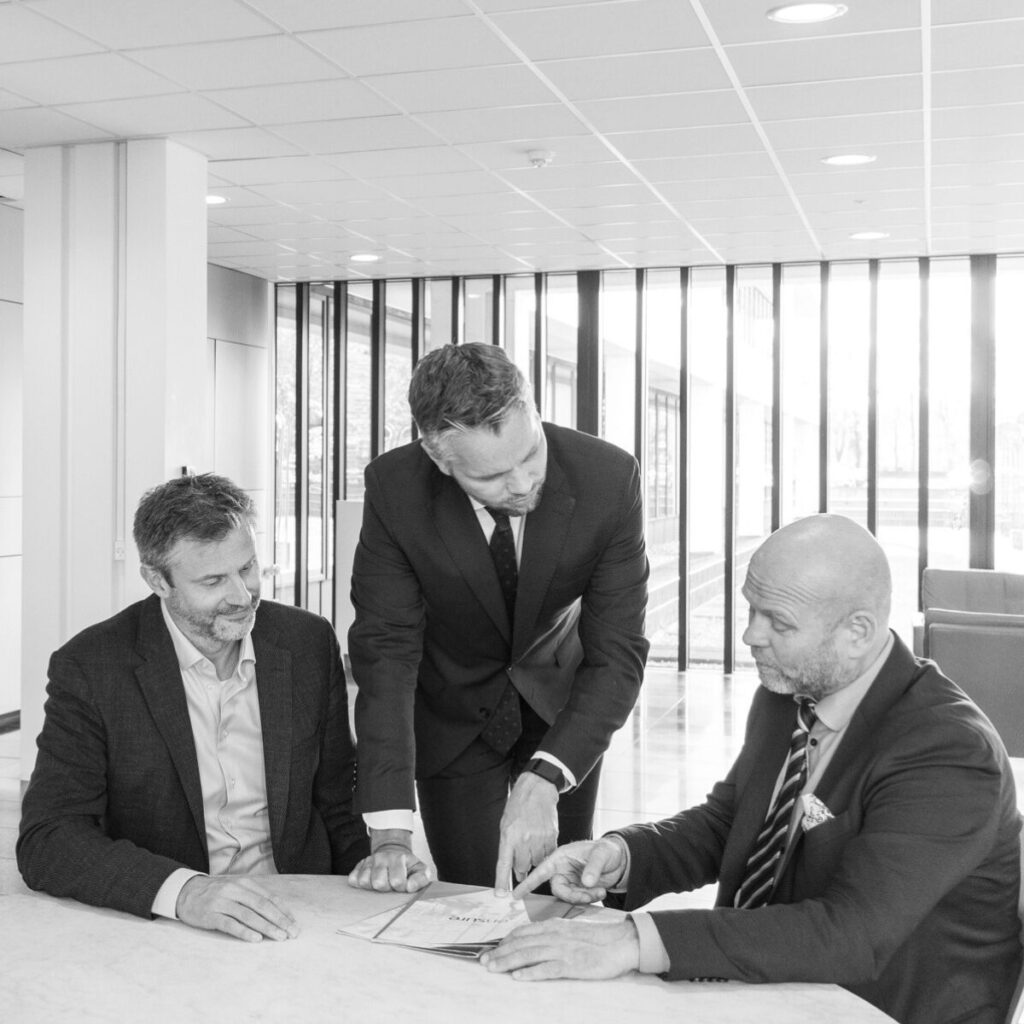 ---