CLIENT PROMISE: WE ARE YOUR IMPARTIAL ADVISERS, AND WE ARE 100% INDEPENDENT OF SUPPLIER INTERESTS
At Ensure, our first priority is to represent our clients in the best possible way – and we spend our time doing what makes sense for each individual. We act as professional advisers and tender our clients' insurance and pension solutions. Together, we compare the offers and make a recommendation for the best pension or insurance solution for our clients.
Your personal insurance adviser
Just as you pay a lawyer, a financial advisor or an architect to provide you with a service that caters exclusively to your needs, we act as your personal insurance advisor. It is of no importance whether we place your insurance with insurer A or B, or whether you choose one product rather than another – the aim is to find the best solution for you, regardless of the provider.
In addition to impartiality, an insurance broker also gives you specialist knowledge and broad experience. Our brokers have years of experience in many types of insurance cases and from several different industries. This ensures that your Ensure adviser is equipped for the task and can always provide you with counselling in the best possible way, both on the choice of insurance, but also when advising you on claims or compensation.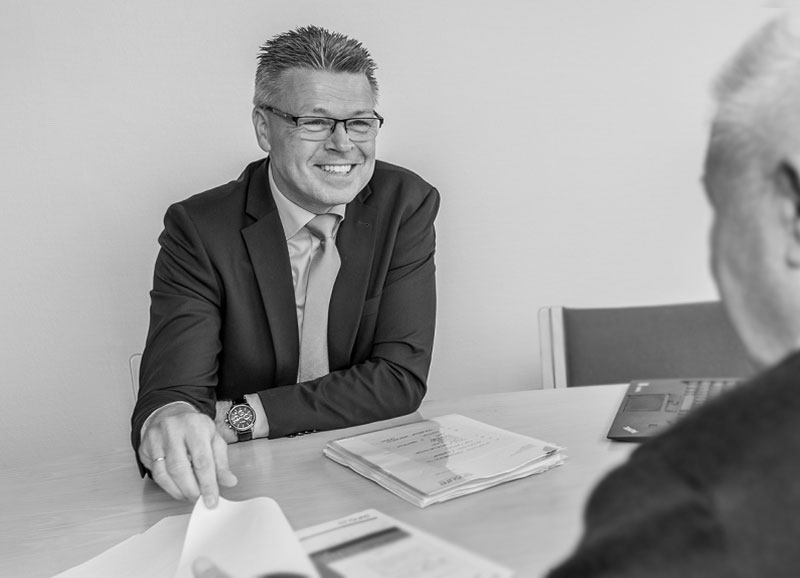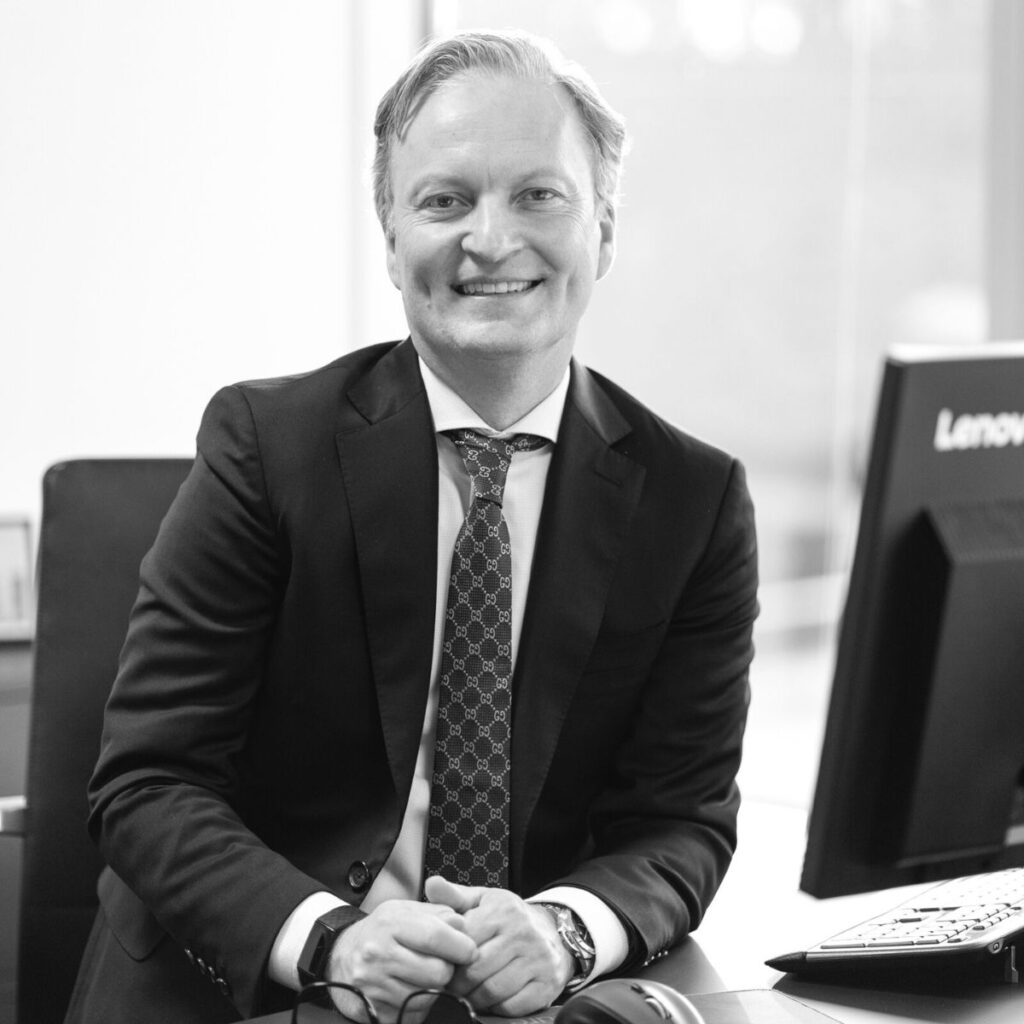 The advantages of an insurance broker vs. an insurance salesperson
It is implicit in being an insurance broker that we are both impartial and independent of company interests. As insurance brokers, we represent our clients and act as their very own insurance specialist.
We do not receive commission or payment from insurance companies, but are paid exclusively by our clients. As insurance brokers, we can thus obtain quotes from several insurance companies and place your insurance with the companies that can offer the right cover at the best prices.
An insurer is directly employed by one insurance company and can only offer counselling and products within the company's portfolio. They only have the company's products and conditions on which to base their insurance solutions when adapting to customers' needs and wishes.
We are at your side of the table
For us at Ensure, it is not only about placement of customer insurance and pension schemes as well as potential savings – it is jsut as much about counselling. We provide our clients with assistance and feedback on contracts, risk strategy, choice of insurance, etc. It is not only about how many savings we can obtain for our clients, but it is rather about value for money.
Most of our clients choose to work with us because they get a trusted sparring partner at their side of the table. Our advisers help with complex tasks such as obtaining quotes, doing benchmark analysis and matching our clients' needs with the right insurance products and terms across the market. Based on needs assessments and analyses, we always come up with a recommendation that most of our clients follow, as they trust our work and mutual cooperation.
When the client is given the floor
FB Group is both a client of Ensure Forsikring og Pension, and it is our task to provide impartial counselling and sparring as well as attending to the client's insurance needs. We had a talk with CFO Ulrik Attermann Laursen about our collaboration and were pleased with the positive feedback:
"I find that Ensure is completely impartial, and the counselling on insurance choices is based solely on the company's circumstances. I feel that we have a broker at our side of the table. Without a broker, we would have to talk directly to insurance company representatives about the products they are hired to sell. Then we would have to make our own comparison of a relatively complex product without knowing enough about the subject. Even if I think I know much about insurance, I do not feel equipped to compare two insurance offers properly. Therefore, the service of a broker is a big help to us!
In addition to counselling, trust and openness play a big role. We can openly tell our Ensure advisor about our business needs and company risks without worrying that a company will see the opportunity to sell additional insurance.
To us, it was a strategic choice to enter into collaboration with Ensure. Through the collaboration, we get the right counselling and the right insurance cover at the best possible price."
– Ulrik Attermann Laursen, FB Group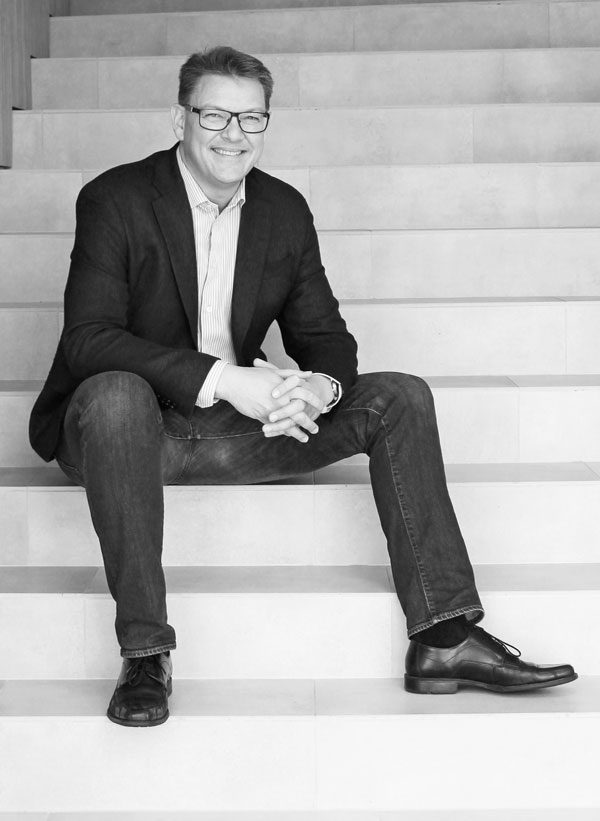 What impartial counselling means to our employees
Insurance Broker, Ensure Forsikring
Andreas la Cour is a Partner of Ensure Forsikring Øst, and his main task is to attend to his clients' interests. He works independently of the interests of suppliers. He states:
"Very few companies are good at everything. Based on our counselling and analysis – and with the client in focus – we give them the opportunity to choose the companies that suit them best for each type of insurance – independently of the company."
Watch the video where Andreas explains what impartial counselling means to him and his clients.