Much more than a payment plan
At Ensure Pension senior advising is much more than a payment plan. First and foremost, you are guaranteed 100% impartiality.
We don't consider advising to be impartial if the adviser has a financial stake in the choices you are given. This is of concern, for example, if the adviser's earnings are directly or indirectly based on the amount of savings and where it is placed. Our consultant fees are therefore a fixed amount.
Transparency and peace of mind through economic analysis
An overview of the financial situation in the household at the time one's salary ends is one of the things our customers find most valuable. Many fear that they will not have enough money to live out their dreams. And how long does the money need to last? Fortunately, the vast majority are positively surprised when they see how long their money will actually last after taxes, and in conjunction with public benefits – post-retirement benefits and retirement pension.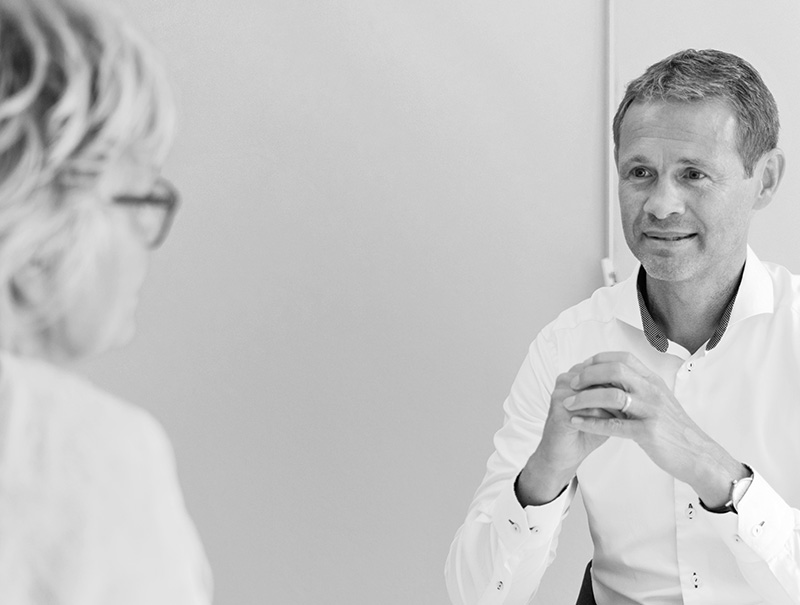 Senior advising is about giving you an overview of details such as:
How your finances look at different ages – if you have not completely decided when you will leave the workforce.
If you can afford to retire early, if that is what you dream of doing.
Post-employment benefits and retirement pension – how much you can receive.
What steps to take if you are considering continuing to work after retirement pension age.
How your economy looks if you shorten the time horizon.
Whether it makes the most sense to retire debt-free, or if using the equity in your home would provide you more freedom of action.
As a rule it helps clarify your strategy to look at these "what-if" situations, which the financial analysis helps shed light on.
Contact Ensure
If you are in need of senior advising for yourself or if you as a business owner wish to find out more about Ensure's senior-related services, including assistance or inspiration with the development of a senior policy, please contact Mimi Lund, partner, cand.jur. by telephone 6051 8020 or email mlu@ensure.dk.
Your meeting or conversation with us is completely free of charge and non-binding.
Legal advising and payment plan
The payment plan is, of course, important to have in place, so you know the order of payments. At the same time you have the certainty of knowing that you will get the most out of your money, as the plan is developed in accordance with various tax and deduction rules.
You are also offered legal advising on matters such as inheritance rules, wills and separate property, so the inheritance falls into the pockets of your choosing.
Senior advising as part of the company's senior- and human resources policy
As a company you can offer senior advising to both your own benefit as the employer and to that of the employee. This can be as part of retaining the employee a little longer, or as part of wishing an employee farewell.
Through maintaining a good dialogue with employees during this final phase of their working lives, you are ensuring that useful knowledge does not leave the workplace along with the employee. At the same time, you are ensuring that employees get the most possible out of your greatest fringe benefit – the mandatory company pension scheme.