Insurance solutions targeted and adapted to the needs of the auto industry
At Ensure we specialise in managing and negotiating insurance solutions that address the many needs of the automotive industry. Whether you are an auto dealer, repair shop, or both, we can help you find an insurance solution with the right coverage at the right price.
As an unbiased insurance broker we develop insurance solutions and an insurance policy on the basis of a 360-degree analysis. This allows us to provide you a complete overview and confidence that your risk exposure is covered.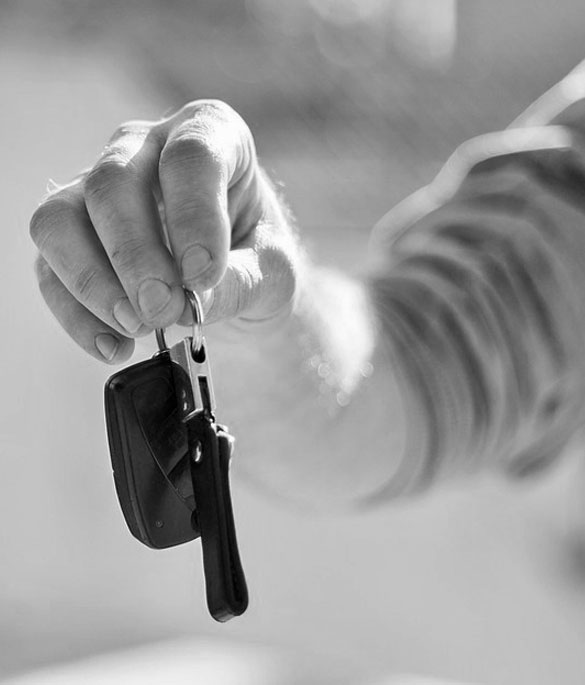 Are all your test drive procedures in place?
Completion of driving forms, procedures for when it is required for an employee to ride along for a test drive, and overview of the deductible are all factors that affect your overall insurance solution. If something goes wrong during a test drive, it can have significant financial consequences for your business if you are not correctly covered.
What's more, test drives are a notorious target for con artists and thieves, and if you never see the car again, the claim may be for the entire value of the vehicle – with significant financial consequences.
But did you also know that many insurance providers require a deductible of 10% of the car's value if damage occurs during a test drive?
Ensure guarantees that your insurance solution represents the actual value of your assets, and that there will not be any unpleasant surprises.
We have many years of experience in this market and industry, and our extensive network and negotiation strategy with providers ensures you an insurance solution that fits your unique set of circumstances.
Do you have a handle on risk when handling customer vehicles?
When you have the customer's vehicle in your possession, there are many factors that need to be considered. For example, insurance premiums will vary depending on whether the car is kept outside or inside. How are the car keys stored at night, and does the customer's own insurance apply when the vehicles is dropped off at the shop?
The amount of your insurance should also be adapted to the type of car you get into your shop, which often does not appear to be the case. For example, it can be problematic to work on a car that is more expensive than the majority of cars that come into the shop for the reason that if there is an error or accident, or if you are subject to theft, your insurance will not cover the complete loss if the valuation of the vehicle is not correct.
Avoiding this requires a customised insurance solution, which we can guarantee you at Ensure. With our in-depth knowledge of the automotive industry, we make sure that your insurance covers all your business assets and their value.
Do you meet all the coverage requirements your insurance provider demands?
Regardless of where your car is located, insurance providers set requirements on how it is protected from theft. Outdoor areas must be correctly secured, and similarly it is not always enough to have an anti-theft alarm and lock the door when the car is parked indoors. A fact that many are aware of but that few have a thorough comprehension of. In addition, specific requirements are set on the storage and issue of keys both during- and outside standard business hours.
Navigating all these details can be a challenge, especially in the thick of other everyday demands. At Ensure you will be assigned an unbiased insurance broker who works on your behalf and makes sure you are able to meet all the details in the insurance requirements. It is our responsibility to keep an eye on the fine print or anything that may appear complicated for many. You can therefore enjoy maximum security in our insurance solutions and a full overview of all procedures and insurance requirements.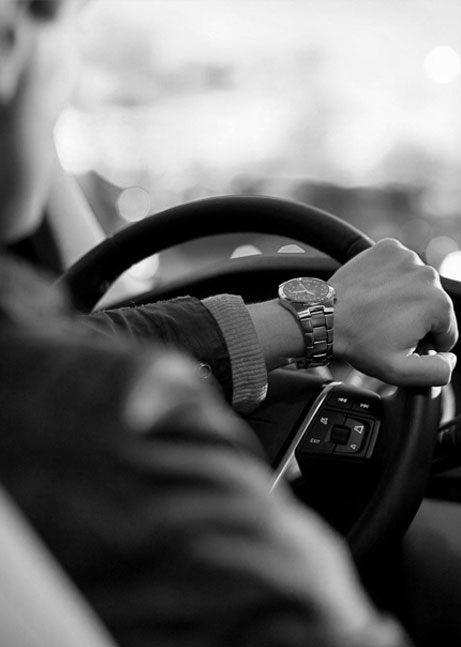 Do your working processes meet the conditions set by the insurance provider?
There is an ocean of insurance requirements from insurance providers. Closer examination may reveal that as an auto dealer or shop owner you are not actually able to meet these requirements, or that the solution will prove far too costly. If this turns out to be the case, you need to find an insurance company that fits you.
Ensure takes on the task of finding just the right insurance provider with insurance requirements that your business can manage and gain optimal benefit from. It is often easier and less expensive to find a provider that matches your company than to try to live up to the numerous requirements of a given provider. But finding the right match can be a time-consuming affair. We relieve you from being this task.
What happens when you have cars delivered?
Are your cars delivered at night, during the day, or to another address? Is it a mix of all three? No matter which of the above applies for you, we help make you aware of what measures to consider in regards to insurance provider requirements. Through our 360-degree analysis and needs assessment we work together to find the solution that fits your unique needs.
Ensure – unbiased insurance brokers with legal responsibility for our work
When you work with us for your insurance solution, regardless of what segment of the automotive industry you represent, we ensure you a complete overview of your company's risk and the insurance solution necessary to cover it. There is no "one size fits all," as you company's physical location, the value of the vehicles in your fleet or workshop and handling of deliveries all play a role.
We will assign you a fixed insurance broker. We work either on our own or together with you to negotiate with the insurance providers. We are working on your behalf, and this is your guarantee of an insurance solution that helps your company reach its goals taking your unique needs into account and while providing complete oversight.
---